Student Involvement: the Key to Community Connection
by The Cowl Editor on May 3, 2018
---
Campus
---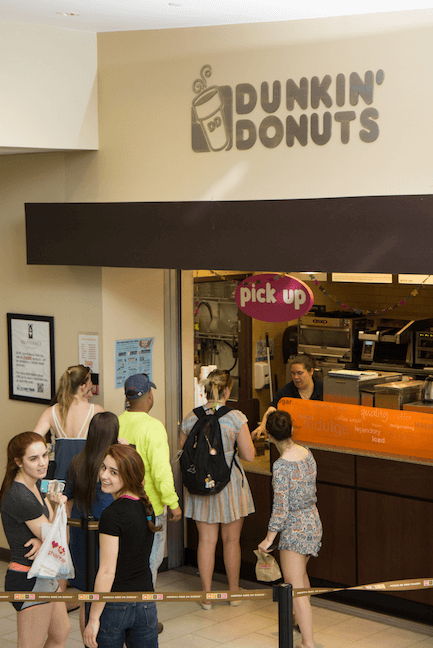 Legislation recently passed by Student Congress will help students in the public and community service studies' philanthropy course to better connect the Providence College campus with the Smith Hill Community—a connection that could use some serious help.
In the past, students in the philanthropy course have been given a $15,000 grant from various donors and tasked with deciding which local organization would be awarded the funds. With the passage of recent legislation, revenue generated from the Dunkin' Donuts in Slavin Center will now fund the grant-making component of the course.
The change is a small step towards a more mutual and meaningful relationship between PC and the Smith Hill Community. It will also lend greatly to the public and community service studies department's mission to engage its students with real-world problem solving.
Class president Sean Richardson '20 commented on the reasons behind the funding switch: "Students felt like this should be changed because we don't really know where our money goes from Dunkin'."
Students of the philanthropy course are perfectly positioned to address this issue, as it is their responsibility throughout the semester to make difficult funding decisions that directly impact the local community.
Richardson added, "Through the philanthropy course, we should be seeing where the money would be going as well as still being involved in the Providence community."
While prior charitable giving of Dunkin' Donuts revenue to Catholic Relief Services was well aligned with the College's mission of "service of God and neighbor," this switch to local causes demonstrates commitment to serving our closest neighbor through the department best equipped to do so.
Community partnerships with Smith Hill community groups and organizations are nothing new. The global studies and public and community service departments have long made civic engagement a central component of their pedagogies and curricula. These departments are relatively small, however, and outreach from the College itself has not been as apparent in years past. 
Ideally, the Smith Hill Community would perceive the donation of Dunkin' Donuts' revenue to local causes as the school's way of extending a hand outside its gates and security guard booths. This kind of genuine community outreach on behalf of the College is desperately needed, as the relationship between the College and the surrounding neighborhoods has historically been one of disconnect and even disdain.
Students living in off-campus housing still resent and fear Smith Hill, even while off-campus festivities prove time and again to pose a far greater threat to student safety than any local resident.
Real change in student perception of Smith Hill, and vice versa, will take years to accomplish. The current hostile relationship presents a great need for social change right outside our campus, change that will inevitably be incremental and wrought with setbacks.
While the philanthropy course has been giving to local organizations since its inception—and while the global studies and public and community service departments have always tried to engage in meaningful partnerships with the community—efforts on the part of the College as a whole are far more significant because they are far less common.
Outreach from the PC administration in the form of revenue generated by its most prized possession is a rarity that students should demand to see more of.
Campus Survey Fails to Address Slut-Shaming
by The Cowl Editor on April 19, 2018
---
Campus
---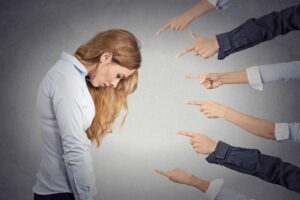 by Lela Biggus '18
Opinion Staff
The campus climate survey on sexual misconduct and relationship violence that was recently distributed to the student body is considerate, thorough, and extensive. However, it misses one key aspect of the sexual harassment problem: slut-shaming.
The term "slut-shaming" is thought by many to be problematic and counterproductive, but it is the only term that properly expresses its meaning. Slut-shaming is the stigmatization of sexual promiscuity in women.
We are all aware of the gaping double standard. It is perceived as more socially acceptable for straight men to have sex with however many women they like while women have no such privilege.
The appearance of slut-shaming on college campuses carries deeper, site-specific implications. Institutions of higher education continue to be masculine spaces, even as women increasingly outnumber men on college campuses nationwide.
Universities in the United States. have been reserved for men since the 1600s.Thus, academia and collegiate activities carry a determinedly masculine association. Only recently were women—women with white skin and resources, that is—given the chance to advance themselves through higher education. Of course, the intersection of race and class complicate this history.
When a woman enters a space traditionally reserved for masculine activities, a certain standard of professionalism and respectable behavior is placed upon her. She must, through her behavior and stellar achievement, prove that she deserves to be there.
The issue of slut-shaming on the Providence College campus stems from the expectation for women on college campuses everywhere to go above and beyond what is expected of men. Slut-shaming is the manifestation of this power imbalance between men and women in a place that was never reserved for the latter.
Unfortunately, the campus climate survey lacks questions challenging students to reflect on slut-shaming. In a unique instance, the survey asks students to mark the degree to which they agree with the statement, "If a woman hooks up with a lot of men, eventually she is going to get into trouble."
This question is the closest thing to "slut-shaming" found on the survey, but it is actually about victim-blaming, which is an entirely different problem. The campus climate survey simply does not address the problem of bullying or harassment directed at female students who choose to be sexually active.
The social acceptability of slut-shaming on our campus is a part, if but a small part, of our campus culture—a culture undeniably tied to the school's strong religious affiliation. Those who were raised Catholic know the indoctrinated sense of urgency surrounding the preservation of a woman's sexual purity. Though contemporary Catholic thought on feminine purity brings modern nuances and does not always imply strict restrictions on women's bodies, the unconscious association of sexual purity with superiority persists.
It would be paradoxical for the College's Catholic affiliation to be a contributing factor to a campus climate of harsh and unnecessary criticism. For this reason, future campus climate surveys should challenge students on their participation in slut-shaming. They should also ask students the reasons behind what they believe about another woman's right to engage in sexual activity.
Individuals that hold a religious, cultural, or personal belief in maintaining a level of sexual purity should be respected for that. There is nothing oppressive in the Church's teaching for a believer who holds these values true.
However, there is something very oppressive about expecting others to hold the same values as you and shaming them if they do not. For women who do not believe that they must uphold a sense of sexual purity, their body is theirs to dictate.
One preventative measure that must be taken against slut-shaming is to identify it as a serious issue through the next campus climate survey, and to establish a new campus norm surrounding empathy and acceptance for future Friars.
The Exorbitant Cost of Senior Week
by The Cowl Editor on April 12, 2018
---
Campus
---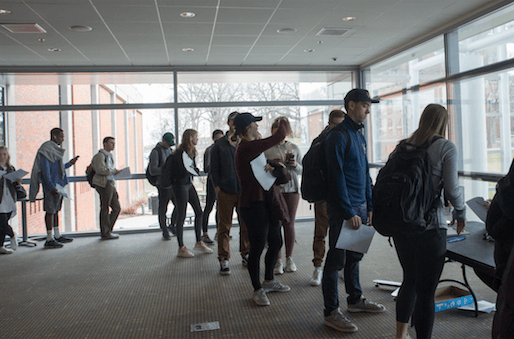 by Lela Biggus '18
Opinion Staff
The chaos of planning ahead for senior week has begun. Ticket sales are now underway and the unnecessary stress of coordinating a table with exactly nine friends is setting in. One may be looking at the overall cost of the impending festivities and feeling overwhelmed, ill, or downright angry.
Providence College seniors have a reason to be offended. This is the time of year when nostalgia kicks into overdrive and brings with it an urge to take advantage of every last moment of our last month at this school.
This means that, while no one really wants to spend $75 on a ticket, which goes towards entry into the week's events as well as refreshments and meals, no one wants to miss out on the events of senior week. It feels like we have no other choice but to fork over the money, purchase our tickets, hotel rooms, tuxes, multiple dresses, shoes, and any other accessories the week may require.
However, this is also the time of year when seniors are looking toward the future, and the future is expensive. Many are applying for jobs or graduate school, some are looking for apartments, and most have crippling student loan debt.
Because life is expensive and the transition to post-graduation life can be especially unaffordable, it is wise to consider ways to save money even while the social pressures of senior week demand otherwise.
Let us begin with this problem of hotel rooms. If you are looking at those room prices and feeling duped, you are not alone. It would seem to be entirely unfair for an event to be located at Foxwoods Casino in Connecticut and for seniors to be given no affordable way back to campus that same night.
There are a few known alternative, like to sleep on the roof of the casino. It is roomy, romantic, and with temperatures rising by the day, there is only a 50 percent chance of snow. Your second option is to never get off the bus in the first place. Presumably, the bus company hired to take seniors to Foxwoods is going to be somewhat local to the Providence College campus. Hitching a ride back to Rhode Island before Formal Night even begins is a surefire way to save.
Another lament of senior students is the number of dresses required for the week's various events. What you can and should do is dig deep into your closet and resurrect that old Senior Ring Weekend dress. It may not be the norm to wear the same dress to two events in one year, but it should be. There is no reason to buy another floor-length gown just to wear it once, spill beverages on it, and never wear it ever again.
Apart from the cost, this kind of behavior can lead to environmental crisis. 14 million tons of unwanted clothing are discarded each year in the United States. Do not add to this climate disaster! You may be thinking, "I'll just donate my old dress to a second-hand store." Wrong! In fact, roughly 84 percent of our discarded or donated clothing ends up in landfills or incinerators. So you are not only paying an outrageous amout, but adding to environmental waste as well.
However, even if there is no need for a hotel room and your dress stress is taken care of, there unfortunately does not appear to be a way around that initial $75 ticket cost.
Defend the Earth, Save the Coffee
by The Cowl Editor on March 1, 2018
---
Editorials
---
by Lela Biggus '18
Coffee is in danger and college students are perfectly poised to do something about it. Ethiopia, a country with world-famous coffee beans and an economy highly reliant on coffee exports, is feeling climate change where it hurts.
A 2017 study found that 39 to 59 percent of land currently used to grow coffee beans, plants that require very specific climate conditions, could become unusable for coffee bean farming.
Not only is this problematic for the national economy, but a shift of this proportion will have a devastating impact on the livelihoods of some 15 million Ethiopian farmers dependent on the crop.
College students should care for these reasons alone, but if there is one thing that could motivate them to get off their bums and fight back—or to do anything for that matter—it is coffee.
According to the National Coffee Association, gourmet coffee consumption among millennials (aged 18-24 years old) has increased dramatically, from 13 percent to 36 percent, between 2010 and 2017.
Millennials are also more thoughtful in their coffee consumption than previous generations, buying from cafés and companies that keep their supply chains ethical, their farmers happy, and their beans fair trade.
Coffee and its origin matter to millennials. With the amount of coffee being consumed going up and the infusion of personal values into the millennial consumer mindset, it seems that college students should be especially bothered by the effects of climate change in Ethiopia.
Combatting climate change feels impossible. It is difficult to imagine the connection between eco-friendly changes on the Providence College campus and the salvation of sacred coffee bean-growing ground in Ethiopia.
Nevertheless, if we care about coffee and we care about others, there are always things we can do to help. Clubs, classes, and individuals have made efforts to reduce consumption and waste on campus.
Friar Food Rescue, the Providence College chapter of the Food Recovery Network, has delivered leftover food from Raymond and Alumni Halls to homeless shelters. As much as students have done to make a difference, there are an endless number of ways the College can do more. Currently, only a small coffee at Dunkin' Donuts is served in a paper cup instead of a Styrofoam one. No coffee sold on campus should come in a Styrofoam cup.
There should be compost bins in dining halls, exponentially reducing our food waste. Compost bins should ideally outnumber trash cans designated for "landfill" refuse.
These are achievable objectives, all it takes is enough students paying attention to the implications of careless consumption and waste.
We at PC will not be the first to feel climate change. When global warming negatively affects us, there is likely money and a system in place to ensure that we are just fine.
It is easy to ignore the plight of others who suffer real consequences because of our actions. It is even easier to care only about those negative effects that impact you. We should care about preserving coffee farming land in Ethiopia, but not just because we love coffee.
Tangents and Tirades
by The Cowl Editor on February 15, 2018
---
Opinion
---
Under the Kardashian Spell
The Kardashian-Jenner family has managed to break the internet—again.
On Feb. 1, Kylie Jenner and rapper Travis Scott announced the birth of their first daughter, Stormi Webster, in an 11-minute-long YouTube video titled, "To Our Daughter." But why do people care so much?
Maybe it is because Jenner's pregnancy was never officially confirmed by the family, despite heavy media speculation.
Perhaps it is because people were able to see how loyal, supportive, and enthusiastic Travis Scott has been throughout Jenner's pregnancy (how sweet, right?).
Or maybe it is because people are fascinated by Stormi's name ("Stormi" with an "I," not Stormy with a "Y"). Yet why do we care so much? They are just people, right?
Well, maybe people are so infatuated with the Kardashian-Jenner family because they just seem so unrealistic. Remember when Kim cried over losing her diamond earring and Kourtney had to remind her, "Kim, there's people that are dying?"
But, still, so what?
While there's no singular reason as to why the Kardashian-Jenners are so infatuating as a whole, you simply cannot deny the amount of power and influence they have on society.
Nevertheless, why do we care if Kylie Jenner had a baby or if Kim Kardashian was married for 72 days?
If anyone has figured out how to break the infectious Kardashian-Jenner spell, please explain.
-Katherine Torok '20
No More Stressful Saturday Nights
Once sunlight begins to fade on a Saturday night, only a few pockets of light brighten up Phillips Memorial Library. Motion sensors begin to shut out the lights in empty areas, leaving lone light bulbs shining over the remaining students like stage-lights. Only the sound of clattering keyboards echoes through the library halls, as students race to finish papers before the dreaded midnight deadline.
Walking back to their dorms after writing a small paper, the irony begins to set in. Their Sunday and Monday nights are free, and they do not even have that class until Tuesday! Frustratingly, had the deadline been the start of class, they could have spread out the work over the three days. Saturday night could have been relaxing. Instead it was spent nervously racing to meet the deadline in the dimly lit library.
Exhausted from a week of lectures and readings, burnout is at its worst on Saturday. Eyeing a break from the workweek, weary students typing in the library are not doing their best work, nor will they feel recharged for the next week, as the workweek seemingly never ends. Yet by moving the deadline to class-time, rested students will have an energy boost and craft better assignments.
-Nicholas Moran '19
Shaky Stage Set for PC Dancers
Dancing on elevated surfaces is great, but not in front of Providence College alumni, students, and families.
Friday's Friarcon festivities offered guests some great food, a beer garden, live music, and a wonderful showcase of student performances.
A number of campus dance groups performed, including PC Step, Dance Company, Dance Club, Irish Step Club, and Motherland Dance.
Performing in and of itself can be nerve-wracking, but dancing on a semi-precarious mobile stage is particularly daunting. The first reason is because no matter how solid the structure, one cannot help but think that landing the first leap is going to result in mass destruction.
The nature of a raised platform is to have space underneath it, space for students in matching outfits to fall through and onto the floor.
Secondly, the stage might be sturdy, but it is still mobile. It is hard to suppress that creeping paranoia telling you that the whole situation is on wheels and going to roll out of control.
Thirdly, mobile stages are always smaller than you think they are. If choreography involves leaps and rolls, or, God forbid, aerial stunts, you are in trouble.
You will not be fully dancing the choreography, and if you are, you are doomed to trip over the speakers, fly off the stage, and land on the unsuspecting crowd below.
At least the Friarcon stage was one continuous platform; many events have featured stages made up of multiple smaller platforms questionably connected to one another.
The Friarcon stage was a step in the right direction, but an end to the small, shaky, raised platforms altogether would be best.
-Lela Biggus '18
Make Student Involvement Integral in Hiring Process
by The Cowl Editor on February 8, 2018
---
Campus
---
by Lela Biggus '18
Opinion Staff
College students should be an integral part of decision-making processes when it comes to hiring new teaching staff and assistant professors. Students are consumers of education and should therefore have some degree of control over what they are getting when they pay any amount of money, let alone $60,000 per year.
Multiple departments at Providence College are currently sifting through candidates for a variety of teaching positions, and every department has its own way of making sure student sentiment becomes part of the equation.
The English department welcomes student involvement in hiring decisions by inviting them to sample classes led by candidates and then requesting feedback. Comments from students are then referred to during search committee deliberations.
Dr. Bruce Graver, Chair of the English Department, commented, "We have never included students on the search committees, nor have students been invited to our departmental deliberations. Applications have confidential information in them, and our deliberations also are confidential, and our department has not been comfortable with sharing this kind of confidential information with students."
The history department, in its search for an assistant professor of 20th century African American history, followed a similar procedure, inviting students to a candidate-taught lecture and requesting student feedback.
Assistant Chair of the history department Dr. Sharon Ann Murphy said, "The department has also invited students in African American Studies and leaders in Af-Am groups to attend the lecture and provide their feedback as well."
Reaching out and including campus groups relevant to the position being filled displays thoughtful engagement with the whole campus, not just the department and its majors.
This kind of campus-wide engagement should be replicated because professors with expertise in certain areas are often called upon by campus organizations and classes within other majors to give lectures, speak on panels, or be a part of larger campus conversations.
The global studies department takes considerable measures to engage students with the faculty hiring process. Chairperson Dr. Nuria Alonso García commented, "Majors are viewed as colleagues and partners in decision making; their participation in department dialogues is expected, and their input is highly regarded and attended."
Rather than offering optional lectures for students to attend, global studies brings candidates into capstone class times and embeds these lectures into course syllabi. Majors are also engaged in the process by attending informal lunches with candidates and guiding candidates on tours around campus.
Respect and consideration for student voices in decision making is extremely important and central to what Dr. Alonso García refered to as the "global studies student-driven democratic ethos."
The more students that are involved in new faculty hiring, the better. Students should not only feel they are receiving the best education possible from faculty that are dedicated to their success, but also have the right to know and be reasonably satisfied with what they are paying for as consumers.
That is not to say that students who disagree with a potential hire on political or other matters should be able to reject that individual because they do not wish to be discomforted or challenged. Students often do complain of professors subtly pushing one agenda or another, but that is no grounds to provide incriminating feedback, nor should those things have sway in the decision making process.
However, students must feel satisfied with their professors in other ways: how professors communicate  and relate with students, how they enhance student learning, how interesting and engaged they are, how organized they are, and if they make their expectations clear or not.
College students have been in school a long time. Students, especially upperclassmen, know the key difference between "he's a great guy" and "he's a great teacher." This is a kind of wisdom unique to students that should be tapped into and taken seriously when decisions are made that will primarily and most directly impact student experience.
Tangents and Tirades
by The Cowl Editor on February 2, 2018
---
Opinion
---
Trump: Think Before Speaking
During the 45th annual March for Life in Washington, D.C., President Trump completely misspoke before a crowd of pro-life advocates.
What began as a standard, run of the mill anti-abortion speech took a turn for the worse when Trump went careening far off script and said, "Right now, in a number of states, the laws allow a baby to be born from his or her mother's womb in the ninth month. It is wrong, it has to change." A woman standing behind him nodded in agreement.
Media outlets bubble wrapped the gaffe, claiming what Trump meant to say was that it is wrong for women to undergo third trimester abortions.
There is no doubt he meant to say something different, but this slip up is not an isolated incident for Trump, and reinforces the fact that he will speak utter nonsense without batting an eye.
Some people say that Trump is unfit to be president because he exhibits signs of one mental illness or another. This is an inappropriate and insufficient case against him.
President Trump is simply incompetent, stumbling from one hiccup to the next. And while misspeaking is forgivable, failing to correct oneself after this kind of mistake is not. This reveals something truly worrying: in President Trump's eyes, he really is a "very stable genius" who can make no mistakes, no matter how obvious they may be.
-Lela Biggus '18
Make PC Pet-Friendly
As the owner of two golden doodles, I have found that one of the hardest things about returning to campus after winter or summer break is leaving my pets behind. Coming across a dog on campus and getting those few minutes of playtime are the highlight of my week.
Although this is a treat, many animal-loving students could feel this happy all the time if Providence College were made a pet-friendly campus.
Certain universities have designated buildings where pets such as fish, cats, and small dogs can reside. Of course, this amenity comes with strict rules and regulations that the owner must follow.
However, more and more campuses are allowing animals to live on-campus. Starting next year, Johnson and Wales University will be piloting on-campus, pet-friendly communities in three different residence halls. Some of the rules include designated-areas, only allowing one pet, dogs no more than 40 pounds, only certain breeds allowed (i.e. no German Shepherds, Pitbulls, Akitas), and a minimum age of one year old.
Although not everyone is a pet-person, it is not fair to take away this possibility altogether for those who are. College is an opportunity for students to become independent; having your own pet would only promote this in college students.
In addition, we have seen how great animals are for morale, such as when the barnyard animals visit campus during times of stress (i.e. midterms and finals). If we had this kind of companionship full-time, it could decrease stress levels overall. Ultimately, pets could help improve students' mental health on-campus at the College.
-McKenzie Tavella '18
More Diversity in Hollywood
The 2018 Oscar nominees prove to be a step in the right direction for representation in Hollywood. 
The nominees were more diverse in nature with Greta Gerwig becoming the fifth woman to be nominated for Best Director and Jordan Peele becoming the fifth black director to be nominated for the same prize.  Rachel Morrison is also the first woman to be nominated for Best Cinematographer for her work in Mudbound. 
Amid an award season steeped in controversy, the nominees show signs of progress.  Today, it can sometimes seem as though people are more divided than they are connected.  The representation of more perspectives in the media, however, can prove to be therapeutic.  As new voices are introduced, an opportunity is created to increase communication and empathy among all people through the sharing of art. 
There is still room for improvement.  While Guillermo del Toro, a Mexican director, received a nod in his category, there are still few Latino and Hispanic nominees. Likewise, Pakistani writer and actor Kumail Nanjiani received a nomination for his screenplay, The Big Sick, but there is still a need for more Asian voices to be heard.  As the film industry changes, it will be exciting to see more voices being shared. 
-Gabrielle Bianco '21
Lady Liberty Shines Despite Shutdown Absurdity
by The Cowl Editor on January 25, 2018
---
Opinion
---
by Lela Biggus '18
Opinion Staff
The Statue of Liberty remained open during the brief but dramatic government shutdown over the weekend, shining a light on how far we as a nation have strayed from our founding values.
The monument remained open because the daily cost of running it, around $65,000, is miniscule considering the amount of revenue Lady Liberty rakes in for the city. New York Governor Andrew Cuomo commented, "From our point of view, it's a good investment."
The move may have been a good investment, but the irony of keeping Ellis Island operating while our government was shut down is almost too perfect. Our country's most sacred monument, representing the pure American ideal of acceptance, continued to welcome visitors while Congress displayed its inability to compromise on issues of immigration and border security.
Whether you called it the "Trump Shutdown" or the "Schumer Shutdown," it ended at noon on Monday with an 81-18 vote in the Senate. Prior to the vote, media outlets were certain neither side would budge on issues central to satisfying the Democratic Party's electorate and the Republican Party's president, but a compromise was reached.
While the fuss is pretty much over, we the people should not be too quick to move on and forget. Now is as good a time as any to pause and take a good long look in the mirror.
A big part of why this shutdown happened in the first place is the character of President Trump as a leader. Here we have a president too easily swayed by those around him to the point that he seems to agree to pass the Deferred Action for Childhood Arrivals (DACA) program one moment, and when dissuaded by his advisors, changes his mind the next.
He has a disorganized agenda, confused Republican leaders surrounding him who are constantly on damage control, and absolutely no backbone. However, a spineless, voiceless Trump may be for the best. The "shithole" comment heard around the world would certainly suggest it.
It is because of this ineptitude and pervasive disorganization that a compromise on DACA for Democrats and tighter border security for Republicans could not be reached in time to prevent the shutdown, but Trump alone cannot be blamed.
It is the injection of petty politics into what should be serious decision-making that makes a mockery of our governing body. Last week we heard intellectuals, journalists, and political analysts seriously debate whether or not the president would be satisfied with funding for any physical structure resembling a border wall, as long as he could claim that his campaign promise had been fulfilled.
This is pure absurdity and, tragically, the fate of potential immigrants, asylum seekers, and DACA recipients hangs in the balance.
We are supposed to be the "melting pot," the land of the free where the "huddled masses" may congregate to find themselves welcomed and at home. However, with Trump's attitude toward immigration, the U.S. is not what it claims to be.
It is not as though the values of democracy and freedom were perfect under Obama and now suddenly doomed under Trump. The ideals of liberty, citizenship, and even democracy have been flawed as long as the United States of America has existed. Nonetheless, these are the values that we tote, that we are most proud of. The fight for these values is in itself the ideal towards which we strive.
Ellis Island remaining open this weekend was an omen. The universe is screaming at us to embrace our country's multicultural identity, while simultaneously reassuring us that no matter how ridiculous things are right now, reason, love, and tolerance might just win out in the end.
Yemen's Forgotten War is Left Out of The Spotlight: U.S. Media Fails to Cover Humanitarian Crisis
by The Cowl Editor on December 7, 2017
---
Editorials
---
by Lela Biggus '18
Opinion Staff
There is a war going on in Yemen and it has barely received any media coverage, especially here in the United States. By not sufficiently or accurately covering the conflict, American media is doing a disservice to its own people and an injustice to Yemeni civilians caught in the crosshairs of this civil war turned humanitarian crisis.
The current conflict in Yemen is complex in its origins and its perpetuation, but the situation on the ground today looks something like this: Houthis—Iran-backed Shia rebels from the north of the country—fighting a Saudi-led multi-country coalition for control of the capital Sana'a, al Qaeda and ISIL militants carrying out attacks, the world's worst cholera outbreak, and millions of Yemenis displaced, malnourished, or dead.
Children are the most vulnerable group bearing the brunt of the crisis. Two million children in Yemen today are severely malnourished. Millions more face imminent famine without sufficient aid for lack of both physical access and international humanitarian response. The United Nations World Food Program reports that $335 million is still needed to combat food insecurity and famine for nine million Yemenis into 2018.
60 Minutes aired a 13-minute segment on the crisis in Yemen in late November. Scott Pelley introduced the segment, noting that footage and news from Yemen is difficult to obtain because "the Saudis prevent reporters from reaching the warzone." This is true. Saudi Arabia imposed a naval and air blockade effectively restricting access for humanitarian groups and the media after a Nov. 4 Houthi ballistic missile attack on Saudi Arabia's capital, Riyadh.
Pelley then warns viewers that scenes to follow are those that "the Saudi government does not want you to see." This is not the whole truth.
More than likely, what 60 Minutes and much of the media we consume in the United States does not want us to see is that the crimes and human rights abuses carried out knowingly by the Saudi coalition are backed and funded by the U.S. government.
Lackluster media coverage on Yemen is less reflective of the blockade and the interests of the Saudi government and more about the U.S. keeping its skeletons securely in the closet.
Saudi Arabia has long been a key regional ally of the United States, not to mention a major oil and arms trade partner, and the U.S. has supported the Saudi intervention in Yemen for over two years with a steady supply of fuel, intelligence, and bombs.
Dr. Ruth Ben-Artzi of the political science department points out two major issues with U.S. involvement in Yemen, stating, "While the Saudis are U.S. allies, being involved in this violent conflict is not in U.S. foreign policy and national security interests."
She commented, "Inserting itself into a conflict between Saudi Arabia and Iran, the U.S. is further complicating its relationship with Teheran at a time where finessing diplomatic efforts and upholding the P5+1 Iran Nuclear Deal would be in America's best interest."
The future of U.S. engagement in Yemen's bloody conflict is uncertain, but one thing remains clear: the media is not painting viewers an accurate picture of the situation. As a result, international outcry and subsequent aid to Yemen remains weak.
We, the international community, should become as educated and as enraged about the children starving in Yemen as we are about the war in Syria. If we allow ourselves to remain in the dark about who is responsible for the humanitarian crisis in Yemen, then we cannot collectively call out those who are to blame. The conflict is complicated, but there are clear actors ignoring, and therefore perpetuating, human rights abuses that should make us all shudder.
If you would like to give to the humanitarian effort in Yemen, the UNWFP is a good place to start. You can find out more about the program's impact and how to give at: http://www1.wfp.org/emergencies/yemen-emergency.
Tangents and Tirades
by The Cowl Editor on November 30, 2017
---
Opinion
---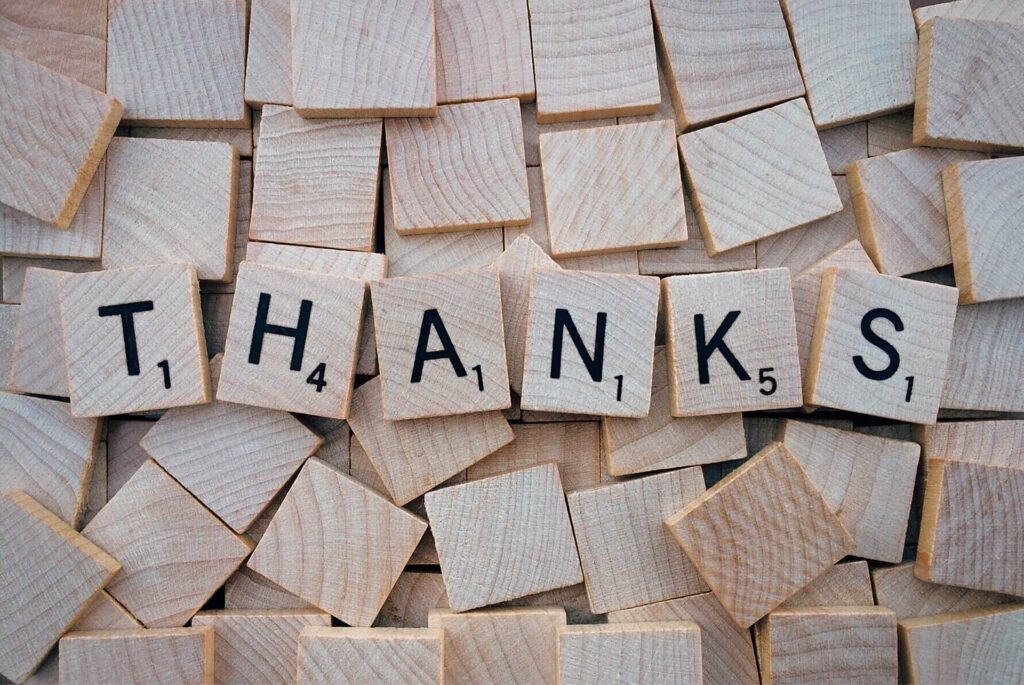 Be Conscious of Our History
We should all take advantage of the Thanksgiving holiday, but first we need to change it.
Thanksgiving commemorates a fictionalized meal shared by the first Pilgrims and the Wampanoag people of North America. There may very well have been a temporary alliance between the first European arrivals and native peoples, but this relationship was one of utility and would not last long.
In 1637, Puritan settlers pillaged and burned a Pequot village, killing 700 women, men, and children. The ethnic cleansing of Native Americans persisted for years. Even if there was a merry first Thanksgiving meal, plunder and genocide followed. Many people do not celebrate Thanksgiving for this reason.
Thanksgiving Day should be transformed into the only secular national holiday to honor the diverse religions, ethnicities, and cultures found in our "melting pot" of a country. Thanksgiving could become a cross-religious, cross-cultural meeting ground, giving us an excuse to take one or two days off work, reconnect with family, and thank whomever we believe bestows us with the gift of life.
If we can reclaim and transform derogatory terms so that they lose their hateful power, then we can reclaim Thanksgiving too. Let's drain the day of its old importance and replace it with a new tradition. Mother Nature, Allah, or the stars bestow us with beautiful fruits and vegetables. We should say thank you at least once a year for that.
What happened when the Puritans encountered the native tribes of North America matters.
The modern Thanksgiving holiday must evolve into something more conscious, inclusive, and respectful, but the concept of a national day of thanks must not disappear.
-Lela Biggus '18
Athletes Deserve More Benefits
As the price of tuition has skyrocketed in recent decades, it becomes easy for current students to complain about the ways the money they pay is allocated. Especially when tuition money is used to support athletics, as many students at Providence College have speculated, it seems unfair for "normal" students to support the endeavors of the athletes whom it might seem are treated like God's special gift to the school.
However, a closer look at the revenue they generate shows that college athletes actually deserve more than the tuition and other benefits they receive.
Patrick Hruby of Vice Sports notes that college football and basketball players collectively receive only about 10 percent of the revenue they generate. Considering that the TV deal the Big East Conference signed with Fox Sports in 2013 generates between $4 and $5 million a year for Providence College, it seems like a pretty nice deal for the school to only pay somewhere between $2,000-$5,000 per semester per player in cost-of-living stipends.
The $4-5 million does not even account for ticket revenue, jersey sales, or any other money the school might receive for postseason appearances. A 2011 study at Drexel University estimated that if college basketball players were compensated at the same rate as their professional counterparts, the average player would be worth over $265,000 a year. Based on the price of tuition, Providence College basketball players are compensated for roughly 25 percent of their actual market value.
Don't be so quick to judge that Friar athlete you see wearing the latest Nike gear. They are getting way less than they deserve.
-Kevin Copp '18
The Irony of Black Friday
Each November, Americans rise at ungodly hours and shuffle into the darkness we know as Black Friday.
How ironic is it that Thanksgiving is about expressing gratitude for what we have, yet the day following Thanksgiving calls for greed and excessive spending?
What is most fascinating is the dedication of these Black Friday shoppers. Many shoppers wake up at one 1 a.m. Some never go to bed after a very long day.
Spend hours on foot, wait in long lines, and sometimes getting into verbal disagreements due to lack of  sleep and sanity.
Would we not prefer to do something that makes us feel whole? Something that expresses our worth in a way that fosters pride, rather than just pointing to a pile of bags and saying "I did well."
I propose that we radically change the meaning of Black Friday. Let us make it a day where people still rise at odd hours of the night, but they do so to donate food, clothing, and time to those in need.
Every store in America can still market incredible sales, but what if every penny made on Black Friday was donated to a variety of charities across the country?
Marketing has always tied Thanksgiving to Black Friday, but there is zero correlation. It has only ever made people "thankful" for access to cheap materialistic items.
-Kelsey Dass '18