Midterm Election Results
by The Cowl Editor on November 9, 2018
---
National and Global News
---
By Micaela Freeman '20
History was made on Tuesday during this year's midterm election. A record number of women were elected and will be heading to Congress in this new term. 
Colorado's newly elected governor, Jared Polis, is the first openly gay governor serving in the United States. 
Due to the overwhelming majority of Democrats elected, the party will now take control of the House of Representatives. 
It is recorded that over 100 women will be seated in Congress. Up to this point there have never been more than 84 seats held by women in the House and 13 in the Senate. 
Congress is not the only place where women took control. In Kansas and Michigan, women took the gubernatorial races, electing Laura Kelly and Gretchen Whitmer, respectively. 
Both Kansas and Michigan switched from Republican to Democratic leadership following this election. 
In Michigan, women also won Attorney General, Secretary of State, and a seat in the Senate. 
The midterm election displayed that the results of many states shocked the country. 
The primary election, which occurred in September, helped set the scene for what the midterm election would look like, creating competitive races between Democrats and Republicans. 
After a tight race that shifted back and forth until 10 p.m., the Republicans secured the Senate while the Democrats took over the House.
The Democrats also flipped at least seven gubernatorial races. 
In Alaska, Republican Mike Dunleavy flipped the gubernatorial race, making the state more red than ever before.
Georgia has been the tightest and most high-profile gubernatorial election. Democratic candidate Stacey Abrams was backed by both Barack Obama and Oprah Winfrey. Early Wednesday morning, she trailed Trump-endorsed Republican Brian Kemp, who is currently Georgia's Secretary of State. 
Rhode Island held onto its Democratic trifecta state with Gina Raimondo elected as governor over Republican Allan Fung with 52.7 percent of the vote. Sheldon Whitehouse also won the Senate race with 61.5 percent, and Democrat Peter Neronha swept the Attorney General race with 80.7 percent against Compassion Party candidate Allen Gordan who got 19.3 percent of the vote. Democrat Jorge Elorza also won mayor of the city of Providence. 
Other state trifectas were affected as well in Tuesday's election, with changes in at least 11 states. 
With current results, the nation now has 14 Democratic trifectas, which includes Rhode Island, and 22 Republican trifectas.
The Rewarding Process of Research: Dr. Raymond Sickinger Discusses His Newest Biography
by The Cowl Editor on November 9, 2018
---
Campus
---
By Micaela Freeman '20
Dr. Raymond Sickinger, a professor of history,  has made a mark during his 44 years at Providence College.
Students had the opportunity to listen to Sickinger talk about his book debut on Monday, November 5 at 3 p.m. in the Fiondella Great Room in Ruane.
Sickinger's book, Antoine Frederic Ozanam, was published in 2017 by University of Notre Dame Press in Notre Dame, Indiana.
As chair of the history and classics department at PC, Sickinger is a professor of history and served as director of the Feinstein Institute in the early 2000s.
Sickinger has contributed to the literary world with multiple publications including his article, "Apocalypse Now: Magic and the Millennium," in the Journal of Popular Culture.
The professor is also a member of the Saint Vincent De Paul Society, which is the largest Catholic organization in the world that helps those in need. The society is worldwide and has active participants in over 150 countries. Sickinger has played a role in the society for 33 years.
He said he is passionate for history and advocating for Antoine Frederic Ozanam, who with the help of fellow scholars, helped change democracy in 19th century France. Ozanam was also a philanthropist and believed in helping others in any way he could.
The biographical novel was created for many reasons, according to Sickinger, who believed that Ozanam's narrative deserved to be heard.
Sickinger said the publishing of his book was a long process, but well worth the wait as well as the  research.
"It has been a wonderful eight year journey for sure," Sickinger said as he began to present Monday's talk.
The book, which received first prize for biography from the National Catholic Press Association, was a "labor of love" in Sickinger's eyes.
In his talk, he explored how Ozanam helped shape German history, which is an interest of Sickinger's as a professor.
"Ozanam is the reason I joined the St. Vincent De Paul Society," Sickinger said. "He contributed to history immensely."
In discussion, Sickinger admitted that his biographical novel can also be claimed as the only comprehensive biography of Frenchman Ozanam.
"It fills a gap that's been lacking. I think it's wonderful to see it come to life and see people see this individual come to life," he said.
Ozanam was a literary scholar as well as lawyer, and according to Sickinger, Ozanam connected two philosophical tenets together. Ozanam left his own mark on the 19th century, creating the Society Sickinger helps direct as a member of the board of directors. Ozanam also advocated for Catholic democracy in response to the French revolution.
Sickinger said he enjoyed delving into the literary and philosophical works and thoughts Ozanam produced.
"What I find interesting is that he [Ozanam] put Dante and Aquinas in the same realms," Sickinger said.
Sickinger's book is on the shelf and many students and fellow professors listened eagerly as Sinkinger poured out history and passion.
PC Students RISE Up: Students Work to Educate About Sexual Assault
by The Cowl Editor on November 1, 2018
---
Campus
---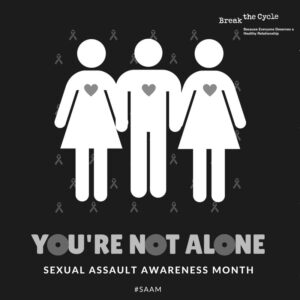 By Micaela Freeman '20
Brianna O'Shaughnessy '19 has decided to end her Providence College career with a statement by creating a new club on campus. 
The Massachusetts native has launched a club that brings awareness to sexual violence prevention. The new club that has made its debut at PC is called RISE, and has a much larger meaning than simply "rising" above sexual violence. Its acronym, RISE, stands for Reclaim-Inform-Support-Empower.
O'Shaughnessy is a management major and a political science minor, and is passionate about being both politically active as well as being an activist for what she believes in.
According to O'Shaughnessy, the club is for anyone who wants to help the PC community become more aware of and to prevent sexual assault. RISE also welcomes anyone who is a survivor of sexual assault and offers them the help they need to reclaim themselves and receive support.
"It is a peer education and action group around sexual assault prevention on campus and our goal is to make campus a safe place for all by really educating students on this topic as well as collaborating with the administration to put in place better protection policy," O'Shaughnessy said.
For O'Shaughnessy, this all  began as a idea while studying abroad. O'Shaughnessy lived in a social justice house, and quickly learned that her roommates had groups such as RISE on their campuses.
O'Shaughnessy said that PC has a lot of clubs that create awareness for many topics such as LGBTQ+ and womens rights like, SHEPARD and Women Will, but there was not a club dedicated for sexual assault awareness.
"Everyone has their own version of peer advocacy," O'Shaughnessy said. "So, I did some digging, and I believe it deserved its own space as a club to create this awareness."
She said the work that has been done has been well worth it, and she looks forward to the rest of the year.
"Why not me, I thought. It's silly to find something out like this, and then have someone else do it," she said. "It just felt right, and made me feel like I was doing something for the PC community, and if I did it right, it'd have the impact needed for everyone."
As the co-founder of the club, O'Shaughnessy said she turned to one of her best friends when looking for a partnership. Karen Thifault '19, a sociology and women's studies double major, has been an integral part of O'Shaughnessy's club.
"She's really passionate about this topic so obviously I turned to her first," O'Shaughnessy said.
O'Shaughnessy also said that her main goal is to make this group an "education and action" group, through which myths behind sexual assault are eliminated and an open dialogue is created in the PC community. "The first step is educating," said O'Shaughnessy.
Both Thifault and O'Shaughnessy believe that the newest addition to PC's club roster will be impactful and fun for both themselves and the members.
"I think we can make a positive change on PC's campus and I think going forward I don't think there is a limit on how much work can be done," said O'Shaughnessy.
RISE meets at 6 p.m. every Wednesday in Feinstein 203. At meetings, the club covers current events as well as talks and creates events that will help grow sexual assault awareness on campus.
PC Community Comes Together at "A Day to End Hate"
by The Cowl Editor on October 25, 2018
---
Campus
---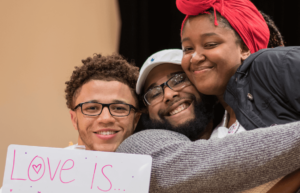 by Micaela Freeman '20
"A Day To End Hate" was held in McPhail's on Monday, October 22 at 8 p.m. to help end hate towards marginalized communities.
The event was sponsored by Board of Multicultiral Student Affairs (BMSA) and was a collaboration of Providence College's Stopping Homophobia Eliminating Prejudice and Restoring Dignity (SHEPARD), the National Association for the Advancement of Colored People (NAACP), Motherland Dance Group, Believers of Words (BOW), and A capella.
Throughout the years, October has been known as Bullying Prevention Month. Last Thursday, many celebrities and peers wore purple to commemorate the stop of hate and bullying.
This event allowed students who have been the victims of hate or know someone who has been a victim of hate and bullying, to come together and have a safe and enjoyable time. The event brought awareness to rights, love, and the importance of equality of not just the LGBTQ+ community, but for all those who have been hurt in the past.
Throughout the event, attendee's were able to write love letters that helped inspire love and care to the marginalized communities. These notes will be hung in the SHEPARD club offices. 
Attendee's were presented three big questions that were posted on the wall and could respond privately or publicly on their own notecard that hung on the windows. The theme of the event was love and hate, and how important it is to end hate and inspire love.
The questions presented to the attendees helped stir the conversation about love and ending hate. 
The questons incuded:
"How do we spread love or END HATE?"
"How can we achieve world peace or peace at PC?"
"What is your definition of LOVE?"
Christina Roca '21 said that it is important to show support and alliance to her friends as well as the LGBTQ+ community.
"I'm here to support my friends and be an ally to the LGBTQ+ community," said Roca.
Many groups on campus helped the event be a hit. BOW, Footprints Gospel Choir, Motherland, and PC's all male A capella group, Special Guest, all performed, as well as Alexa Jerome '20, who got major applause from the crowd.
Fartun Abdulle '19 said the A capella group helped make the night with their voices.
"They sound angelic!" Abdulle said.
From BOW, Karisneyca Gutierrez '18 performed her poem "Forgive and Forget," Kincaid McLaren '20 performed "Black Man," and Grace Higgins '22 performed "Waiting Game."
For Jerome's performance, students had their phone flashlights in the air as she performed Paramore's "Only Exception."
Emily Lucas '19 also attended the event and said, "I loved the cover of 'Only Exception.' I think she did a really good job!" Overall, the night was enjoyable for everyone.
The event's goals were to create a night where love was celebrated and hate was not in the hopes of making the entire world and the PC community more welcoming. "A Day to End Hate" became an integral part of many people's days and gave them the feeling of acceptance they need in order to succeed and be themselves.
What Can Money Really Buy? : Professors Debate on the Morality of the Marketplace
by The Cowl Editor on October 25, 2018
---
Campus
---
by Micaela Freeman '20
Campus Ministry, Providence College School of Business, and the Center for Catholic and Dominican Studies hosted a sparked debate  on Thursday in the Arthur F. and Patricia Ryan Center for Business Studies between two university professors. 
The debate, titled "There are some things that money should not buy," brought in PC's associate professor of philosophy Dr. Colin King and Georgetown University's Dr. Jason Brennan.
The debate was centered around the idea of whether or not money can truly buy happiness. King and Brennan went head to head speaking about the value of life and how money can better it through a parliamentary style debate. Dr. King, who flew to Providence from Switzerland, argued that money should not be able to buy everything due to the fundamentals of ethics. 
Dr. King brought up points such as grades and voting fraud; money should not buy a vote, and should not buy an A despite the student's work saying otherwise.
Dr. Brennan argued for the negative, and discussed that if there is somethingyou would not do for free, you should not be able to pay for it. If you would do something, however, people should have the option to pay for it.  Brennan also brought up points such as prostitution being bad, yet people pay for it; however, paying for a child was justified in the debate because of the establishment of adoption.
The event allowed students to see how debate skills can be applied to a professional debate and how specific skills, such as warranting arguments and weighing the importance of the argument, can help in everyday life.
Many of the members of Providence College Debate Society were very eager to listen in on a professional debate.
Noah DeRossi-Goldberg '22, said the debate was both enjoyable as well as educational, "It was very philosophical. It was really good."
As a political science major, DeRossi-Goldberg appreciated seeing the application of politics and how a debate works in the real world.
"It gave me great lessons on how to improve my debating skills," DeRossi-Goldberg added.
Carly Martino '19 also attended the debate and enjoyed it as well. Martino is the acting co-president of the Debate Society and said she was thrilled to see fellow members in attendance.
Martino emphasized that she felt  she learned a lot, saying, "I found it really interesting, even if I got lost in the economics sometimes. But the questions that they broke down were extremely [enlightening]."
Martino said the entire debate was especially interesting, and she enjoyed the structure and the points of the debate.
"The most interesting part was the end when they took questions from the audience, and new points were brought up," Martino said.
The event received praise, and many members of the audience and the debate team said they would love another professional style debate.
Class of 2020 Ring Design Unveiled: Juniors Get Excited for Senior Year Festivities
by The Cowl Editor on October 18, 2018
---
Campus
---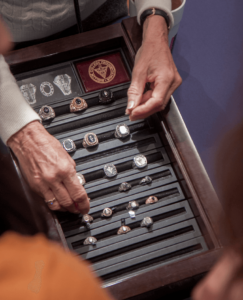 by Micaela Freeman '20
News Staff
The class of 2020 officially kicked off their road to graduation on Thursday, October 11 in '64 Hall. The official class ring was unveiled and the process to graduation was also elaborated upon. 
The event will eventually culminate to what is the highlight of next fall for the class of 2020, Senior Ring Weekend, which is a weekend full of a formal dance, dinner, and a Sunday mass where the class will receive their rings. 
Rich Custodio '20, a member of the SRW committee and in charge of Thursday's event, said he is eager to begin the process for both himself as well as his entire class. 
Custodio said it has been a lengthy and busy process, but he is thrilled with how the event turned out and with how the class ring for 2020 looks. 
Custodio said that both the event and next year's SRW means a lot to him because of the time he has spent with his classmates. 
"It's like, 'Wow, we have known each other for almost four years, and this is it,'" Custodio said. 
The importance of this event, and the weekend that will follow next year, helps define the Providence College experience, according to Custodio. 
"It's a key part of what it means to go to Providence College," Custodio said. 
The class of 2020 will continue its year by ordering rings, taking the GRE, and ultimately preparing for the SRW and graduation in May of 2020. 
Katie Spitalnic '20, a transfer student, member of the PC pep band, and all-around active student, said she is eager to begin her time at PC. 
In her excitement for her next two years here, she, like many other members of the class of '20 is planning on going to SRW and is looking forward to the experience of getting a ring and the jam packed weekend that comes with.
With less than a year and a half to go, juniors are beginning to close the chapter of college and opening new ones such as grad school and jobs. 
The importance of looking back on the four years spent at PC is both sentimental and rewarding.
Featured Friar: Chris Campanelli '19
by The Cowl Editor on October 4, 2018
---
Features
---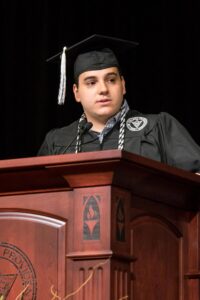 Nicholas Crenshaw '20/TheCowl
A Look Inside the Life of PC's Student Body President
by Micaela Freeman '20
News Staff
Politics are hard to handle, especially as a senior in college governing the entire student body.
Chris Campanelli '19, Providence College's 69th student congress executive president, has a lot on his plate, including classes, leading meetings, and being the liaison between the administration and the student body.
Campanelli is also a Global Ambassador to the International Studies Office and a member of various political and service organizations.
With confidence and poise, Campanelli is sure that his new responsibility will not only top his college experience but also help students be confident in PC's administration.
Campanelli shared what is included in his life as president, and said he is confident in his abilities for the rest of the school year. "Internally, I ensure that our various committees and classes are creating legislation, planning events, and doing the best to represent the needs of the student body."
Campanelli's involvement on campus began his freshman year as a member of the freshman student congress. He was a class of 2019 representative and committee member.
His early involvement in multiple social and academic scenes allowed him to flourish, both as president and as an individual.
Campanelli explained what his role as student body president entails, "I am one of the main connections between the administration and the student body, which includes sitting on various Board of Trustees committees like the Student Affairs and Strategic Planning Committee, where we discuss issues facing the students and plan for the future of Providence College." 
Over the next two semesters, Campanelli will hold executive power alongside the rest of Student Congress and discuss PC's progress with Acting President Father Sicard, O.P.
When asked what day-to-day responsibilities look like, he answered, "Myself and the rest of my Executive Board have weekly meetings with the Dean of Students, and I meet once a month with President Father Sicard again to share concerns and positive acknowledgements and to receive important updates."
"While being President is a tough job, it is extremely rewarding. Along the way seeing the change and the passion our student leaders bring to Student Congress and campus is uplifting for the future of Providence College but also for our country," said Campanelli.
As a political science major, Campanelli's position on campus seems fitting. Along with his insertion into the College's political scene, he is also interested in sociology.
As the main source of communication for the student body, his minor in sociology allows him to study accurate and efficient ways to be the best executive leader he can be.
Campanelli said he is grateful for the opportunity Student Congress has given him, and that he looks forward to the rest of the year. 
The future for Campanelli looks bright. "After college, I plan to work in the politics or public relations field and hope to attend law school in Washington, D.C.," Campanelli said about his future plans.
Come May, he hopes to carry his experience as student body president with him to law school and into the future.
Three Killed in Shooting at Rite Aid
by The Cowl Editor on September 27, 2018
---
National and Global News
---
By Micaela Freeman '20
In our society today, mass shootings are an unfortunate reality that people all around the world have to deal with.
On Thursday, September 20, Snochia Moseley, 26, opened fire in a Rite Aid distribution center near Aberdeen, Maryland. The shooting resulted in three fatalities and several injuries before Moseley turned the gun on herself, according to authorities.
Moseley was a Rite Aid employee for two weeks before the shooting, becoming progressively irritated with the job during her time there. 
On the day of the shooting, she showed up to work as she normally would. Moseley reportedly had left the warehouse for a break and returned with pepper spray, handcuffs, and a handgun. She opened fire around 9 a.m., and authorities were contacted almost immediately afterwards.
Harford County Sheriff Jeff Gahler told CNN that he was unsure of Moseley's motives and could not  make sense of what had happened in his town. "There's just no way to make sense of something that's so senseless," Gahler told CNN after the shooting.
At the time of the shooting, there were over 65 employees in the building's vicinity. The first victim was shot outside and within five minutes, deputies, FBI, first responders, and other authorities were on the scene.
"It appears to be a single weapon that was used, a single handgun," Gahler explained. "We do not believe that there is an additional threat anywhere to our Harford County community."
Gahler mentioned that Moseley was diagnosed with a mental illness several years ago, and her friends and family members reported that in recent weeks she had become "increasingly agitated and that they were concerned for her well-being."
Along with the Aberdeen shooting, three total workplace shootings took place within 24 hours of each other.
The shooting in Aberdeen, Maryland followed two other shootings, one in Middleton, Wisconsin and the other in Masontown, Pennsylvania. The total count of combined fatalities and injuries from the three shootings is 16.
Along with these three recent shootings, there were also reports of shootings this past June and August  in Annapolis, Maryland and Edgewood, Maryland.
Harford County Chief Executive Barry Glassman, told NPR that shootings are "becoming a too often occurrence, not only in Harford County, but in the country."
Thursday's shooting has brought to light the fact that shootings are becoming more and more of a reality today.
Accusations Against Brett Kavanuagh Escalate
by The Cowl Editor on September 20, 2018
---
National and Global News
---
By Micaela Freeman '20
Brett Kavanaugh, judge on the U.S. Court of Appeals for the District of Columbia Circuit, is currently under investigation during his confirmation into the Supreme Court. 
Nominated by President Trump, Kavanaugh has recently been charged with alleged sexual misconduct and has been questioned by senators during his confirmation process. 
The GOP nominee's confirmation has been delayed by the Senate due to Christine Ford accusing Kavanaugh of trying to force himself on her during a party in high school that involved alcohol.
Kavanaugh has denied Ford's allegations. Both  will testify to the Senate Judiciary Committee addressing the allegations and in a public forum on Monday. 
Republican Senator John Kennedy of Louisiana predicted on Sunday that the Judiciary Committee will vote to advance Kavanaugh's confirmation despite the new allegations of sexual misconduct.
However, the confirmation will be pushed back until after Kavanaugh and Ford's testimonies to the Senate.
Along with Democrats' skepticism of Kavanaugh, the allegations against him have set the confirmation timeline behind schedule, and has caused debate amongst both Democratic and Republican senators.
Republican Chuck Grassley of Iowa, judiciary committee chairman, counts on moving forward despite the allegations from Ford. 
During last week's committee meeting, Democrats asked for a one-week delay due to the committee rules allowing​ any member to request a delay on the vote of a nominee.This was prior to the announcement that both parties were going to testify.
The future of Kavanaugh's confirmation lies in the hands of the Senate, which is currently a tight Republican hold, 51-49 majority in the chamber. No Democrat has come out in support of Kavanaugh's nomination. 
GOP sources have said that they expect the final confirmation vote to be this month unless swing-state Republican Senators Susan Collins and Lisa Murkowski go against the party line.
Now that the midterm election is behind the nation, the Senate's eyes are on the 10 Democrats Trump carried in the 2016 election, as everyone is intrigued to see how they will react against the Kavanaugh decision. 
Rhode Island Partakes in Primary Elections
by The Cowl Editor on September 20, 2018
---
National and Global News
---
By Micaela Freeman '20
Rhode Island's midterm primary election occurred this week, and the Democratic trifecta state, will see in the general November election. 
The Wednesday election was open to all Rhode Island residents, including members of the Providence College community. The election was held in order to determine Senate seats, gubernatorial candidates, and local offices.
Democratic nominee Gina Raimondo, incumbent since 2015, edged out Matthew  Brown on Wednesday night. The results were 57.1 to 33.6 in the gubernatorial race. 
The Republican nominee Allan Fung also won the race against Patricia Morgan, 56.4 to 40.1.
Her leftist campaign stood on improving the state's economic status, as well as the education system. She also increased the state's funding on preschool programs and all-day kindergarten. Additionally, she is credited with an increase of jobs as well as wages in the state.
Raimondo hopes to keep the Affordable Care Act in place during her tenure, and will strive to prevent its repeal.
The U.S. Senate race also took place on Wednesday, and incumbent Sheldon Whitehouse won his reelection 76.8 to 23.2 against Patricia Fontes.
Students of the  College were eager to make their own personal change and cast their votes in the election, hoping to have an effect on Rhode Island's future.
Dranny Galvao '21, said she believes that at her age, it is crucial to vote and be apart of the future for politics. The Rhode Island native said she was thrilled to be able to vote and be so close to her lifelong community. "As a college student, I think it's super important to vote at our age, especially. It means being in charge of our future of my state," Galvao said. 
PC, which has its very own political groups, PC Democrats and PC Republicans, offered students a voting center right on campus and helped students exercise their civil right.
The Senate race, intertwined with the confirmation of Brett Kavanaugh, Trump's SCOTUS nominee, will also be in full effect come November, either prolonging or proceeding with Kavanaugh's confirmation. 
The general election for Rhode Island is Tuesday, November 6.